I recently had the pleasure to attend a Sunday afternoon fundraiser presented by powerhouse PACE Canada. The organization has been a staple in the Jamaican Canadian community for 30 years and the outpouring of support that it rightfully deserves was amazing to witness.  
Myself, knowing the benefit of early childhood education was pleased to donate to PACE's mandate of increasing access of quality education to children in Canada and Jamaica. Investing in future generations by giving them a head start and aligning them to reach their mighty potential is advantageous to all. 
A highlight of the event was the auction. The first item on the block was a Usain Bolt autographed t-shirt. As soon as I glimpsed it I knew that I wanted it.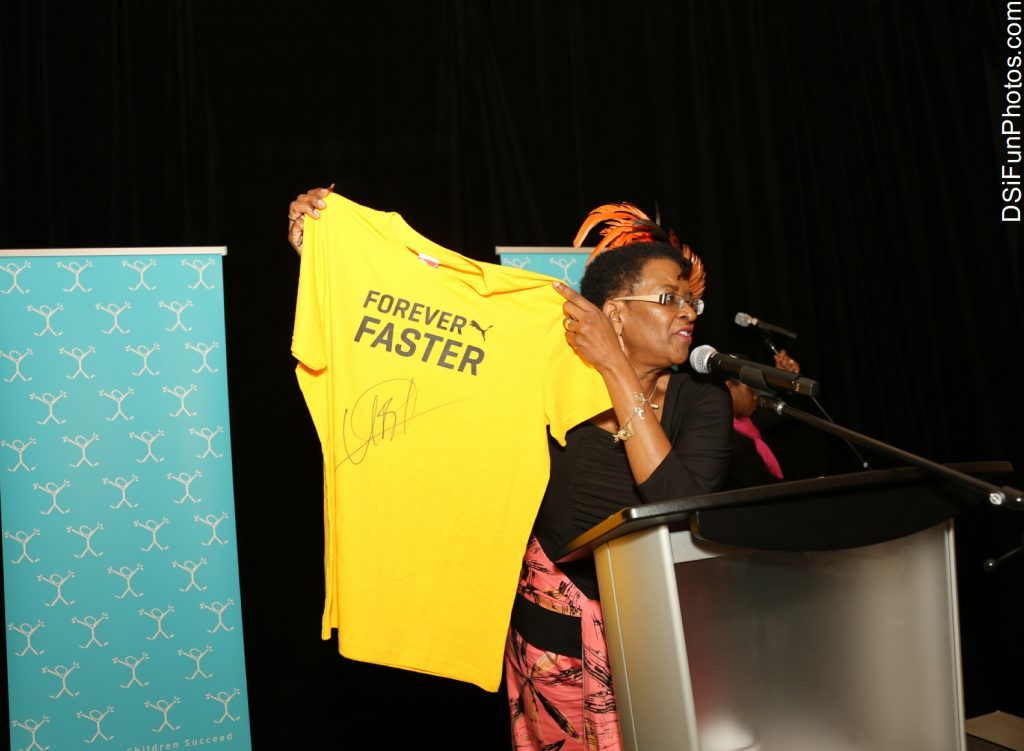 Usain's brand represents everything excellent and it's a great model for children to follow. Mr. Bolt has demonstrated a strong commitment of getting the best performance out of his potential, this resonates with anything we put our minds to do. Usain literally exercises discipline and conscious choices. It is obvious that he challenges himself and is curious of what he can accomplish through working tirelessly toward his goals. His approach of running his way to the top is an amazing story of courageousness.
Ultimately setting his eyes on the prize and settling for nothing but the best is a recipe for success. I encourage everyone especially children to follow Usain's footsteps and apply it to their own lives toward achieving excellence. The shirt that I ended up buying will be a reminder for me to do the same! 
Raising the bar with Roderick